It's been a year since I last posted! The last year, I had decided to take up Goodreads challenge but miserably failed as I couldn't finish a single book. So, this year, I am taking up my own challenge where I am reading stories of musicians and watching videos related to pop culture.
Why, you ask? Well, it all started with a picture of Marilyn Monroe and John F Kennedy cuddling! The picture was seemingly fake, but this story took me to J Edge Hoover, who apparently, was trying to expose Kennedy and his mistress. I remembered that Leonoardo Dicaprio was in a movie where he played Mr Hoover. So I now own a copy of the movie Edgar! And "one thing led to another" and I ended up getting my hands on "Montage of Heck", the biography of Nirvana front man, Kurt Cobain.There s something about the lost era that intrigues me endlessly.
Now I have the following biographies/autobiographies/ memoirs and documentaries/movies in my list of "to-do"s:
1) Montage of Heck- The guitar intro to Smells like Teen Spirit is undoubtedly one of the most popular sounds in the last 2 decades. Kurt Cobain, the lead vocalist of the band, Nirvana had a glorious life laid ahead for him. Despite his raising fame and being noticed as one of the most well known faces of grunge music, Kurt committed suicide at an age of 27. I have read bits and pieces on his life. This documentary might throw some more light on his genius but conflicted mind.
(source: https://en.wikipedia.org/wiki/Kurt_Cobain:_Montage_of_Heck)
2) J Edgar- I had read about him when the movie on his life came about. I remember looking at a picture of him with Shirley Temple and I thought, "ok, this guy is from the FBI. What's he doing with a child movie star?". And his connection with JFK- Marilyn affair made me dig a little deeper into his life! Yeah, I am curious like that!
(source: https://en.wikipedia.org/wiki/J._Edgar)
3) Clapton: The Autobiography- My first post on this blog has been about Eric Clapton! Although I haven't heard a lot of his music, whatever I have heard has made me one of his biggest fans! I had read a book by Pattie Boyd, his muse who went on to become his wife (ex-wife!), where she trashes him as much as she praises him! So, I thought I should read "his side of the story" and got my hands on his autobiography. I am half way through this one. Will probably write a review once I am done reading.
(source: http://www.amazon.co.uk/Eric-Clapton-The-Autobiography/dp/0099505495)
4) Diana- Her True Story- Who is not intrigued by the story of people's princess, Diana? I remember I was in the 6th std, when she tragically passed away. I had read a story on her in one of the magazines Appa had bought that week. She was truly elegant and had so much kindness in her heart. And there is a theory going on around about her, Queen Elizabeth, Prince Charles and Dutchess Camilla. This theory, with some tapped phone conversations, and a tell-all book by Princess Di's butler makes for so many rumors that are probably not proved. So, I am reading this book by Andrew Morton, for which, the source was none other than the princess herself.
(source: http://www.audiobooks.com/audiobook/diana-her-true-story/150637)
5) The Emperor of Sound- A Memoir (Timbaland)- Timbaland is one of my favorite artists of the 2000s. His associations with Justin Timberlake and Nelly Furtado have given us so much of good music. He was one of the closest friends of the late Aliah, I read somewhere. For just the fact that I really enjoy his music, I have decided to read a book on him!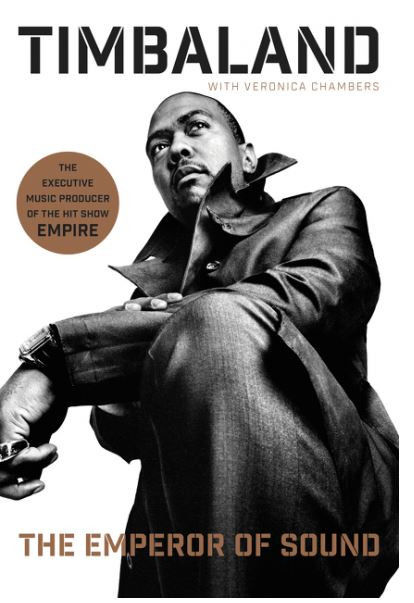 (source; http://beatingbeats.com/news/timbaland-unveils-the-emperor-of-sound-memoir/25249)
6) Stevie Nicks- Visions, Dreams and Rumors- Thanks to my sis, Pint, Glee TV Show and a cover by Leighton Meester, I was introduced to Fleetwood Mac. Glee has a whole episode dedicated to them where they covered the songs of the album, Rumors. Pint got me hooked to songs like Landslide, Chain, Go Your Own Way, Rihannon, etc and Leighton Meester, the Gossip Girl, covered Dreams, which has been one of the finest piece of music I have ever heard. Pint also tells me that there was so much drama going on in this band. So, this book!
(source: https://books.google.co.in/books/about/Stevie_Nicks.html?id=nWbpoAEACAAJ&source=kp_cover&hl=en)
7) I, Me, Mine- George Harrison- I have always been an admirer of the Silent Beatle. At the beginning, mostly because I found him handsome but later on because of his musical genius. I watched his documentary by Martin Scorsese a few years ago. It was not that entertaining, tbh! Not much on his life was covered in there. As mentioned earlier, Pattie Byod's book was another source of my knowledge on him. Hoping that reading a book by the master himself might give more perspective on his music than his personal life.
(source: https://books.google.co.in/books/about/I_Me_Mine.html?id=0S-BW0YJQ-0C&source=kp_cover&redir_esc=y)
8) Rolling with the Stones- I dont know anything about Rolling Stones than Mick Jagger and "You cant always have what you want"! So giving this book a try.
(source: https://books.google.co.in/books/about/Rolling_with_the_Stones.html?id=URQMAAAACAAJ&source=kp_cover&redir_esc=y)
9) Untouchable: The Strange Life and Tragic death of Michael Jackson- I am a huge M(J)aniac (All rights reserved on the term!lol). My dad bought all his albums on cassettes back in the 80s and 90s. His music always makes me get up and dance to the beats! With all the talent and wealth that he had for himself, he was not away from controversies. I remember when I came across the news of him being a pedophile, I had given up listening to his music for a while. But his death brought back the little MJ fan in me (!).
I have read a book by his sister LaToya Jackson, which was quite depressing! I would, however, like to give this a book a try to understand if there was more to MJ than what everyone knows of him.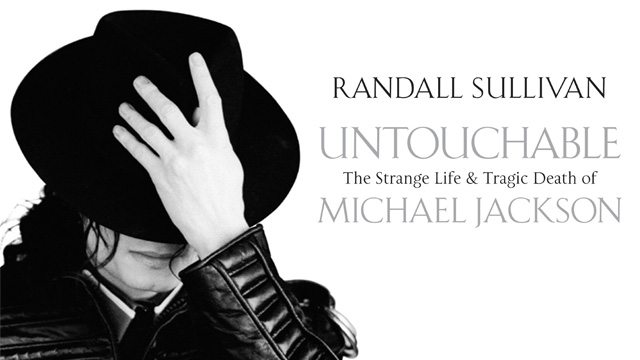 (source; http://www.mjworld.net/news/2014/01/09/untouchable-review/)
Well, I am planning to finish this list by the end of February! All the best to me!